Bob Fahey's Twin Peaks Page
---
Twin Peaks returns in 2017, 25 years after it went off the air
Most of this Twin Peaks page is many years old, but appended farther down is my new section about The 2017 return of Twin Peaks.
The show returns on the Showtime cable channel, so the new "official" site is: Showtime's Twin Peaks page
In October 2016, while fans eagerly awaited the show's return in 2017, show co-creator Mark Frost released a book to tide us over, called The Secret History of Twin Peaks." More on this in my new section about Twin Peaks 2017.
Farther down this page are all the old TP fan sites, some very good, but all very old. Here is a recent and very active and quasi-official TP site: Welcome to Twin Peaks. They also have a FaceBook page to like: Welcome to Twin Peaks, on FaceBook. They're on Instagram as well: Welcome to Twin Peaks, on Instagram.
Wikipedia's great, simple, no-nonsense page about Twin Peaks' revival: Twin Peaks 2017, Wikipedia.
A couple of official (not fan-made) TP/Lynch promotional web sites to pop up in 2016:
Before my little old Peaks site, which really is a good, succinct summary of things and a great collection of working links, here are links to skip to my new sections at the bottom about the 2017 return of Twin Peaks:
---
My original site about the original Twin Peaks series and movie
---
Watch Twins Peaks online
Watch Twin Peaks right now at CBS.com. Some eps are free. For most, they'll need money. No, I don't know why a show that aired on ABC is at CBS.com.
NetFlix also has all eps, and will want some money.
---
Visit Twin Peaks locations
The simple idea is just visit North Bend, WA, and nearby Snoqualmie, WA, two small towns out east of Seattle. Just drive around a little and you'll see spots used in the show, most notably Snoqualmie Falls and the Double-R Diner. Right next to the falls is the Salish Lodge, called the Great Northern Hotel on the show. You don't even have to feel too geeky, or Peak-sy. It's a beautiful area. I rented a bike and rode on the old railroad beds, right through mountains and over scenic bridges that cars never see.
Sites explaining places where they did location shots for Twin Peaks:
Video of chief Twin Peaks filming locations in Washington state, as they looked in 2016.
OTIS (Odd Things I've Seen) - A high-level tour of the most familiar and easy-to-find sites.
In Twin Peaks - An in-depth guide to even the most obscure filming sites.
Twedes Cafe - The real cafe in North Bend, WA, that is the Double-R Diner in Twin Peaks. If you want to keep it simple, skip the other sites and stop here for lunch, have some coffee and pie, and take a few photos. Don't be shy, people take photos here every day and the staff are accustomed to it.

Twin Peaks locations I've visited
Back in 1996 I visited some Twin Peaks filming sites in Washington state. The photos have been in a drawer but I recently fished them out, scanned them and made these little collages:
---
My own TP experience and summary, like you've seen on a hundred other sites:
I remember I was hooked on Twin Peaks. So were a lot of critics and other people. The donut jokes, the "Damn good coffee!" remarks, the use of east Indian mysticism to solve crimes, the whole quircky and funny atmosphere. Plenty of newspaper articles and TV shows were asking, "Who killed Laura Palmer?"

But time dragged on and director David Lynch wouldn't provide a resolution to the "Who killed Laura Palmer?" story arc. By the time the show finally settled that question and moved to another story arc, the public had lost interest. The show's second season had a cliffhanger ending that was never resolved.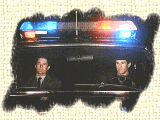 But the show had a great underlying mystery. Plot threads about crime and personal intrigues (with a constant suffusion of comedy) took up most of the show, but behind it all there was always the mystery of the evil that lived in the woods around Twin Peaks. It wasn't the usual sort of evil threat you find in horror shows. Revealed slowly and tantalizingly over many episodes, the true evil was the presence of a portal to the Black Lodge.
The Black Lodge was a place where profoundly evil spirits had long lived. It occupied the same space as the White Lodge, where good but apparently weaker spirits lived (they always failed to prevent people from being killed). Though it seemed like a man had killed Laura Palmer, it was really a spirit from the Black Lodge who entered our world and caused the evil in and around Twin Peaks. Whenever some little piece of information about the lodge and that spirit was parceled out, you knew you were at the heart of the show.
---
Twin Peaks Homages in Computer Games
My small contribution to the collection of Twin Peaks sites on the internet is to present examples of computer games that have Twin Peaks-inspired images and/or sounds in them. These go back quite a few years to when I played a lot of games on my PC; I don't know if any recent games have Twin Peaks homages.

Carmageddon 2 - First we have Carmageddon 2, a driving game that came out in 1998. Its very unsubtle tribute to Twin Peaks is a portion of the game where you drive around in a mountain town called Twin Shrieks. All the major elements are there: the cafe, the inn, the mill, the bridge, the pines, the mountains. Most only slightly resemble elements of the show, but the sign identifying the town is lifted straight out of the show.




Kiss Psycho Circus - Next we have a game called Kiss Psycho Circus that came out in 2000. Based on the characters in the rock group Kiss, one section takes you through the demon character's hell, and includes a red room with lots of red curtains and with a distinctive floor pattern that you'll recognize. There is no explanation that it is based on Twin Peaks, but it seemed clear to me.
Red Room in Kiss Psycho Circus

Max Payne - Max Payne came out in 2001. Instead of first-person perspective it had third-person perspective, so that's Max you see watching the TV in the pictures. Check out the pictures, then read on for an explanation of the TP tie-in.

The images show a familiar red-curtained room and a flamingo, and the accompanying dialog is in Twin Peaks style. The music has that hip TP jazzy sound. A man's voice talks about his "evil twin," which of course ties in with the dopplegangers of Twin Peaks. The flamingo's speaking style sounds much like the Little Man in Twin Peaks dream sequences. The flamingo may be a reference to Wild Palms, which included flamingos and is sometimes compared to TP. Here is a transcript of the show Max Payne watches:
" Announcer - "This week, on Address Unknown..."
Voice Over - "I don't want to go there. It's the last place I'd want to end up, but that's where I always end up anyway. Only, it's not me talking to the pink flamingo, but someone who looks the part down to the finest detail, except that he's evil. I'm hiding in the shadows, watching it all unfold. The flamingo speaks. He can speak here. It says..."
Flamingo - "Mirrors are more fun than television."
Voice Over - "That's 'Mirrors are more fun than television'. Somehow I know this, just don't ask me how." (a man laughs) "And I - not me, my double - nods and smirks at this, as if it was the funniest thing in the world. And then something goes wrong, and they both know I'm there, hiding behind them, and they turn to look at me with cold eyes. And the flamingo speaks again"
Flamingo - "The flesh of fallen angels." (this is a phrase that turns up throughout the Max Payne game)
Voice Over - "I have no idea what that means. (a man screams) And that's when I always wake up to myself screaming, in a brightly lit, white hospital room, strapped to my bed. END.
Elsewhere in Max Payne, another TV shows a soap opera with events that closely parallel events in the game; this soap opera device was used often on Twin Peaks.
---
Twin Peaks Links
---
Wikipedia rundown of Twin Peaks Characters
Grouping
Name
Description
Played by
The FBI
Special Agent Dale Cooper
Investigates the murder of Laura Palmer, very intuitive and gifted, falls in love with Twin Peaks and all its rural life, humble hero of the story
Kyle MacLachlan, b 1959
Albert Rosenfield
Abrasive forensics expert, whose façade hides a spiritual nature
Miguel Ferrer, b&nbsp1955
Chester Desmond
Investigates murder of Teresa Banks, mysteriously disappears
Chris Isaak, b 1956
Sam Stanley
Forensics specialist, assists Desmond in the investigation of Teresa Banks' murder
Kiefer Sutherland, b 1966
Phillip Jefferies
Long lost FBI agent who knows of the Lodges and their inhabitants
David Bowie, 1947-2016
Gordon Cole
Stone-deaf Regional Bureau Chief, known to shout constantly
David Lynch, b 1946
Diane
Cooper's never-seen secretary; when Cooper speaks into his tape recorder each episode, the intended recipient is Diane
(never seen or heard)
Twin Peaks Sheriff's Department
Sheriff Harry S. Truman
Lover of Josie Packard
Michael Ontkean, b 1946
Deputy Andy Brennan
Dorky sidekick, lover of Lucy
Harry Goaz, b 1960
Deputy Hawk, Tommy Hill
Native American, expert tracker
Michael Horse, b 1951
Lucy Moran
Ditzy receptionist, off and on lover of Deputy Andy Brennan
Kimmy Robertson, b 1954
The Palmers
Laura Palmer
Murder victim and the center of the story, Laura Palmer is the one figure that connects almost everyone in Twin Peaks
Sheryl Lee, b 1967
Leland Palmer
Laura's father, known for his compulsive singing and dancing
Ray Wise, b 1947
Sarah Palmer
Laura's psychic mother
Grace Zabriskie, b 1941
Maddie Ferguson
Laura's twin cousin
Sheryl Lee, b 1967
The Haywards
Doctor William Hayward
The doctor of Twin Peaks, assists on the autopsy of Laura Palmer
Warren Frost, b 1925
Eileen Hayward
Doctor Hayward's wheelchair bound wife
Mary Jo Deschanel, b 1945
Donna Hayward
Laura's best friend, lover of James Hurley
Lara Flynn Boyle, b 1970
Harriet Hayward
Donna's younger sister
Jessica Wallenfels
Gersten Hayward
Donna's youngest sister
Alicia Witt, b 1975
The Hornes
Benjamin Horne
Wealthy businessman, owns Great Northern Hotel and Horne's Department Store
Richard Beymer, b 1938
Jerry Horne
Ben's playboy brother and business partner
David Patrick Kelly, b 1951
Sylvia Horne
Ben's constantly angry wife
Jan D'Arcy
Audrey Horne
Ben's sultry teenage daughter
Sherilyn Fenn, b 1965
Johnny Horne
Ben's mentally handicapped son, tutored by Laura
Robert Bauer III
Packard/Martell Family
Josie Packard
Widowed sawmill owner, lover of Sheriff Truman, tutored by Laura
Joan Chen, b 1961
Andrew Packard
Late Ex-owner of the Packard Sawmill and husband of Josie
Dan O'Herlihy, 1919-2005
Catherine Packard Martell
Sister of Andrew, schemes with secret lover Ben Horne to burn down the sawmill
Piper Laurie, b 1932
Pete Martell
Long-suffering husband of Catherine, fishing enthusiast
Jack Nance, 1943-1996
The Briggs'
Major Garland Briggs
Intelligent and gifted Air Force officer involved in Project Blue Book, deep space monitoring, and the woods surrounding Twin Peaks
Don S. Davis, 1942-2008
Betty Briggs
Unassuming and loving wife and mother
Charlotte Stewart, b 1941
Bobby Briggs
Rebellious teenager, captain of the football team, boyfriend of Laura Palmer, secret lover of Shelly Johnson
Dana Ashbrook, b 1967
The Hurleys
Big Ed Hurley
Owner of Big Ed's Gas Farm, secret lover of Norma Jennings
Everett McGill, b 1945
Nadine Hurley
Ed's one-eyed, mad, drape-obsessed wife
Wendy Robie, b 1953
James Hurley
Ed's nephew, secret love of Laura Palmer, lover of Donna Hayward
James Marshall, b 1967
The Jennings'
Norma Jennings
Double R Diner owner, lover of Big Ed Hurley, organizer of Meals on Wheels with Laura
Peggy Lipton, b 1946
Hank Jennings
Norma's husband, paroled criminal, conspirator with Josie Packard
Chris Mulkey, b 1948
Annie Blackburn
Younger sister of Norma, an ex-nun with a troubled past
Heather Graham, b 1970
The Johnsons
Leo Johnson
Brutish trucker and drug-runner, had a sexual relationship with Laura Palmer
Eric Da Re, b 1965
Shelly Johnson
Abused young wife of Leo, waitress at Norma's diner, secret lover of Bobby Briggs
Mädchen Amick, b 1970
The Milfords
My observation: The Milfords are comic relief. Nothing they say or do moves forward the greater story arc.
Mayor Dwayne Milford
Long time mayor of Twin Peaks, has an ongoing feud with his brother Dougie
John Boylan, 1912-1994
Dougie Milford
Publisher of the Twin Peaks Gazette local newspaper, known to marry often
Tony Jay, 1932-2006
Lana Budding Milford
Seductive wife of Dwayne, known to charm almost any man that's around her
Robyn Lively, b 1972
The O'Reillys
Black Rose/Blackie O'Reilly
The madame of One Eyed Jacks
Victoria Catlin
Nancy O'Reilly
Blackie's sister, lover of Jean Renault
Galyn Gorg, b 1964
The Renaults
Jacques Renault
Canadian croupier, drug-runner, and bartender at the Roadhouse. Had sexual relationship with Laura Palmer
Walter Olkewicz, b 1948
Jean Renault
Oldest and most dangerous Renault brother, veteran criminal, insurance agent.
Michael Parks, b 1940
Bernard Renault
Youngest Renault brother, mules drugs over the border
Clay Wilcox
Others
Margaret Lanterman ("The Log Lady")
Mystic, widow who divines through a log she carries with her everywhere
Catherine E. Coulson, 1943‑2015
Windom Earle
Psychotic and brilliant ex-partner of Cooper, desires the powers of the Lodges
Kenneth Welsh, b 1942
Dr. Lawrence Jacoby
Eccentric psychiatrist, Laura was a patient of his
Russ Tamblyn, b 1934
Thomas Eckhardt
Former business partner of Andrew Packard, obsessively in love with Josie Packard
David Warner, b 1941
Jones
Thomas Eckhardt's assistant
Brenda Strong, b 1960
Emory Baddis
Store manager of Horne's Department Store, recruits girls to work at One Eyed Jacks
Dan Amendola
Harold Smith
Agoraphobic horticulturist, Laura's Meals on Wheels friend
Lenny Von Dohlen, b 1958
Denise/Dennis Bryson
Cross-dressing DEA agent who investigates drug allegations against Dale Cooper
David Duchovny, b 1960
Dick Tremayne
Pretentious employee of Men's Department at Horne's, ex-lover of Lucy
Ian Buchanan, b 1957
Mike Nelson ("Snake")
Bobby's best friend, high school wrestling champ, ex-boyfriend of Donna.
Gary Hershberger
Ronnette Pulaski
Ex-employee of One Eyed Jacks and Horne's Department Store, was with Laura the night she died
Phoebe Augustine
Evelyn Marsh
Rich woman who James Hurley runs into, and who is beaten by her husband
Annette McCarthy
Teresa Banks
First victim, found almost exactly one year before the murder of Laura Palmer
Pamela Gidley, b 1965
Roadhouse Singer
Angelic singer at the Roadhouse, known for her dream-like voice
Julee Cruise, b 1956
Lodge Inhabitants
Bob
An evil and malevolent spirit who haunts Laura Palmer and inhabits humans similar to Mike
Frank Silva, 1950-1995
Phillip Michael Gerard AKA The One-Armed Man.
A one-armed shoe salesman who acts as host for Mike, a good and supposedly reformed spirit
Al Strobel, b 1939
The Man From Another Place
Enigmatic dwarf, consumer of garmonbozia
Michael J. Anderson, b 1953
The Giant
A supernatural giant who helps Cooper.
My own note: Tries mostly unsuccessfully to help. With the exception of Annie, everyone the giant and Coop try to protect dies. The chief occasion on which the giant is of genuine use is the episode where the true killer of Laura Palmer is finally arrested. Certainly he would have killed again if he hadn't been arrested.
Carel Struycken, b 1948
Mrs. Tremond / Chalfont
Connected to the Lodges, Pierre's grandmother, intentions unknown
Frances Bay, 1919-2011
Pierre Tremond / Chalfont
Also connected to the Lodges, intentions unknown
Austin Jack Lynch, b 1982
This was the original ending of my long-standing Peaks page. But now here's new stuff:
Twin Peaks Returns in 2017, but First a Twin Peaks Book in 2016
In October 2016, while fans eagerly awaited the show's return in 2017, show co-creator Mark Frost released a book to tide us over, called The Secret History of Twin Peaks. The following paragraph talks about it a little bit, and is 99% spoiler-free, but lets you know what the book is about.

The Secret History of Twin Peaks is a fun read for diehard fans who want to delve into the darker mystery (aliens, spirits, other dimensions) of the show. If you're mostly into the humorous aspect of the show (which is fine! I love that stuff!), then there's nothing here for you. Some vague spoilers follow, but don't worry, specific revelations are not mentioned. From the vantage point of October 2016, it's hard to know if the book relates much to the 2017 return; it seems unlikely, as the book dwells almost exclusively on characters (and the actors who played them) who have died. It basically fills out the history (including ancient history) leading to the events of the original show, and tells a tiny bit of what happened after the show. It reveals (no spoiler here) the names of some specific characters who have definitely died, and won't be seen in the new show. The book itself is presented as a dossier found at a crime scene in 2016, being examined by an FBI agent, complete with her notes in the margins. It seems likely this FBI agent will be a central character in the new show in 2017, my guess being it will be the character played by Amy Shiels. Some hardcore fans of the show (so hardcore that they make me look like a very casual fan) quickly condemned the book. Too bad for them. Honestly, it's a fun read for the reasons I already gave. Finally, some have pointed out that the book has some inconsistencies with the show, but allowed that these "mistakes" could be intentional and will make sense when the new show elaborates. In interviews promoting the book Frost has vaguely hinted that is the case. He also hinted that a second volume is coming after the show debuts.
Twin Peaks 2017, who is returning and (apparently) not returning
The producers of Twin Peaks' 2017 return on April 25, 2016, revealed the entire cast, including 217 actors. No character names were given with the actor names, so the fan community quickly identified the returning actors and speculated about what sorts of parts the new people would play.

My own speculation: A missing actor name from the original cast doesn't mean for sure their character isn't returning. Maybe one of the new actors will take over that role. Also, and this probably is just me, I don't know if we can accept that all actor names were released. Maybe they want to preserve some surprises.
Twin Peaks 2017 Announced Returning Cast
The Great Northern hotel crew is back; the Horne family:

Richard Beymer as Benjamin Horne. He survived his face's collision with he Haywards' fireplace in the cliffhanger 25 years ago.
Jan D'Arcy as Sylvia Horne - Ben's seldom-seen wife
Sherilyn Fenn as Audrey Horne. She survived her close proximity to a big bomb in the cliffhanger 25 years ago.
David Patrick Kelly as Jerry Horne
Bellina Martin Logan as Louie "Birdsong" Budway. The hotel staffer who specialized in trying to impress the boss. I assume she's been running the joint for a long time.

Not in the announced cast was Robert Bauer, who played Johnny Horne, Audrey's adult brother with the mind of a child.
Also not there was Billy Zane, who played Audrey's love interest John Justice Wheeler in season 2. Wheeler left suddenly when he received word a friend had been murdered. No doubt that would have been addressed in a 3rd season 25 years ago, but apparently not now.

Two-thirds of the Briggs clan are back:

Dana Ashbrook as Bobby Briggs. Seems like I read that the former bad boy is now a Bookhouse Boy and possibly even a deputy. Last seen proposing to Shelly at the Double-R Diner.
Charlotte Stewart as Betty Briggs, mother of Bobby Briggs
Don S. Davis, who played Major Garland Briggs, father and husband to the above, passed away in 2008. This leads me to speculate that we won't be seeing much of Mrs. Briggs. Unless "Mrs. Briggs" now also refers to Shelly Johnson.
There is at least one new Briggs: Amanda Seyfried plays Becky Briggs, possibly the daughter of Bobby and Shelly, whose last name may now be Briggs.

The Double-R Diner crew is back!

Peggy Lipton as Norma Jennings
Andrea Hays as Heidi, a waitress.
Marvin "Marv" Rosand as cook
Apparently Shelly's evil husband Leo did not survive his cliffhanger predicament with spiders 25 years ago. Eric Da Re was not among announced cast. Again, though, maybe name withheld to preserve a surprise?

Returning Miscellaneous:

Russ Tamblyn as Dr. Lawrence Jacoby
Phoebe Augustine as Ronette Pulaski
Catherine E. Coulson as The Log Lady. Some scenes were filmed before her death on Sept. 28, 2015.
Julee Cruise as the Roadhouse Singer
Harry Dean Stanton as Carl Rodd, proprietor of Fat Trout Trailer Park. He is in Fire Walk With Me and The Secret History of Twin Peaks but not in the original show.
Walter Olkewicz as Jacques Renault - All three Renault brothers died in the original show, but Jacque's close connection with the death of Laura Palmer apparently entitles him to a ghostly return.
Your favorite FBI, DEA & local deputies are back! (but Sheriff Truman isn't) The entire Palmer clan is back, undeterred by two-thirds of them being dead for 25 years. Apparently we'll see lots of Laura and Leland in visions and the Lodges:

The Hurley clan is back:

Two-fifths of the Hayward clan are back:

Eileen Hayward (Mary Jo Deschanel), oldest daughter Donna Hayward (Lara Flynn Boyle on the show and Moira Kelly in the movie), and the middle sister Harriet Hayward (Jessica Wallenfels). Since Donna was important in the show and movie, we can speculate the character will be played by one of the new cast members. I'd like to see her come back because I thought the Donna/James romance was at the heart of the show.

Black/White Lodge & Lodge-related returnees:

Killer Bob is important and probably will return, but it will have to be one of the new actors. Frank Silva, who originally played the role, passed away in 1995.
Not returning to the Lodge is Michael J. Anderson - He played the beloved, odd little dancing Man from Another Place. Anderson is still around but has had a falling out with David Lynch. Will someone else take over his role?
Frances Bay, who played Mrs. Tremond / Chalfont, passed away in 2011. Unknown whether someone else will take over the role.
Twin Peaks 2017 Announced New Cast
Two-thirds of the way through doing the following table, I discovered someone was doing something similar with photos. I suppose the only advantage of my version is that it's all in one little table, instead of page after page of photos. Of course, mine is full of links that take you to photos and bios for individual actors. I hope it's of some use to you. Still, here's that other resource:
http://list.ly/list/17BA-the-cast-of-twin-peaks-third-season
Not returning:
Heather Graham, who played Annie Blackburn.
This, to me, is the BIG heartbreaker of the announced cast. The romance between Cooper and Annie was, for me, the centerpiece of the second season. Now it looks like there is no chance to rekindle it, unless one of the new actors is taking up the role. It's not unprecedented: Lynch used a different actor for Donna in the Fire Walk With Me movie than he had in the show. Another possibility is that the announced cast list left out some names in order to preserve surprises, which would allow the return of Heather Graham.
Even if Annie returned, the Coop/Annie romance would be tainted with sadness. In the season 2 finale, the "good" Coop that we knew was trapped in the Black Lodge, apparently unable to leave until the door opened again 25 years later for the 2017 show. Annie escaped with the "bad" Coop, the evil doppelganger of the Coop we love, and who was possessed by Killer Bob, the evil spirit who was looking for a new host since the death of Leland Palmer. Of course, she wouldn't know that, so she would be mystified when her good man behaved in evil ways. Either she would leave, or she would endure 25 years of heartbreak until the good Coop returned. Without Annie, it looks like we'll get a Coop who has lost 25 years of his life, his youth, and his love. It would be nice if he got that last part back.
"Trouble at the mill!"
The entire Packard/Martell clan is not returning
Josie died in the second season, so we weren't going to see her again unless it was in some ghostly capacity. Of course, some returning actors are doing exactly that. Laura Palmer, her father Leland Palmer, and Jacques Renault all died on the original show, but the actors who played them are back for the 2017 show. Also, immediately after Josie's death, they showed that her spirit apparently inhabited the drawer pull on the dresser next to the bed. Really!
The only real surprise was that Piper Laurie isn't returning.
Still, the Packard Saw Mill burned down as part of the original show, so what was she gonna do? Sure, Catherine was pursuing developing a golf course in Ghost Wood, which she wrested from the control of Ben Horne, but she pretty much had to fail. Why? Ghost Wood must remain undeveloped because that's where the entry to the Black Lodge/White Lodge is. It would hamper Twin Peaks 2017 if the door to the lodges was on the 9th green of Packard Golf Course, plus they would have cut down those sycamore trees and cleaned up that oil.
The actors who played Catherine's husband and brother have passed away, plus those two characters apparently were killed in the season 2 cliffhanger finale 25 years ago.
Remember how the show's opening titles featured shots of the mill and of its saw blades at work? You won't see that, unless there's a new mill in town.
There's a new sheriff in town!
Michael Ontkean will not return as Sheriff Harry S. Truman. A big letdown for me, he and MacLachlan were great together. Robert Forster will play the role of the town sheriff, maybe named Harry Truman, maybe not.
The 2017 return of Twin Peaks:
What I want versus what I'll probably get
We won't get much in the way of answers and resolution in the 2017 return of Twin Peaks. I don't mean that in a cynical way. I just mean it's not the job of Twin Peaks' creators to provide those things. Their job is to continue to entertain us.
Also, it's not in their interest to provide answers, resolution, happy endings. If they give us those things, their job is over and their livelihood is gone.
| | |
| --- | --- |
| What I (and many of you) want | This fan's guess about what we'll get |
| Answers to multiple 25-year-old questions. | No answers, or very few, and LOTS of new questions. |
| Resolutions, story arcs neatly ended and tied in a nice little bow. | Most old story arcs not mentioned, and a few carried toward some future resolution, but no immediate resolution. |
| Happy endings, characters and families tipped into happy, loving relationships for ever after. | Absolute misery for most characters, with a few notable exceptions. Have you ever watched a David Lynch movie? They're not 1940s musical comedies. |
| More Killer Bob, and the eventual defeat/destruction of Killer Bob. | More Killer Bob, and the ongoing triumph of Killer Bob. The only setback he ever had on the show was (spoiler for those who haven't watched the original series) the loss of his host body Leland Palmer. This wasn't much of a setback, and he soon had a new host in the person of the evil doppelganger version of Dale Cooper. The good version of Cooper was trapped in the Lodge for a set time of 25 years at the series' end, 25 years ago. |
| Cooper escapes from the Black Lodge after 25 years of imprisonment and sets things right in Twin Peaks. | Cooper escapes from the Black Lodge after 25 years of imprisonment and continues to lose at every turn in Twin Peaks, but in the process enjoys a lot of coffee, donuts and pie and makes many humorous statements. |
| Cooper finds happiness despite: 1) being trapped in a hellish place for 25 years, 2) The loss of his youth and life in the regular world during that time, 3) The loss of the 2nd great love of his life, Annie Blackburn. | Well, he almost certainly will recover some happiness, because they'll want to bring back his "Coopieness," with lots of references to "Damn fine coffee," cherry pie and Tibet. I predict he'll be unaccountably happy despite his great losses, and we the audience will do his grieving for him. |
| Cooper and Annie happy together. | Nope. I want that bad, but nope. |
| Bobby and Shelly happy together. | Yeh, I think this really could happen. They were on that track in the final episode 25 years ago, with Bobby proposing marriage and evil husband Leo missing. Well, the actor who played Leo isn't returning but the former high school quarterback/badboy and the waitress are. Rumor has it Bobby is now a Bookhouse Boy, officially one of the good guys fighting the Evil in the Woods. |
| Big Ed Hurley and Norma Jennings happy together. | I would love to see them happy but I'm guessing it's not likely. In the final episode, 25 years ago, they seemed close. Nadine and Ed were getting divorced, and Norma and Ed were going to have their long-postponed life together. Then Nadine got her memory back, said this arrangement was unfair, and things were left dangling. Since all three actors are returning, expect to learn that Ed has continued to stay with Nadine out of a sense of guilt, and he and Norma have continued to pine for their lost life together. |
| A fuller understanding of the nature of the White Lodge, the Black Lodge, and their inhabitants. | Maybe a little bit, but mostly it will be the introduction of new problems, new menaces. The characters need something to fight, something to do! |
Twin Peaks/The X-Files Crossover Actors
Actors from the original Twin Peaks who also were on The X-Files:
Actors in the new Twin Peaks 2017 who have been on The X-Files: