Tom Waits

Well, Dave and I have only been Tom Waits fans since, oh I dunno, the mid-to-late 80s. But like a lot of fans we could never see him because he didn't do many shows, and those few were usually in his home state of California. But all that changed in August of 1999! Wooohooo, what a show! What a showman! That was a lot of fun! And it helped A LOT that we had seats on the front of a box, for an unobstructed view (thanks to "Scalper Barb"). This page exists to just briefly mark this supremely cool event. Here's the setlist from that show (shamelessly stolen from a site that actually keeps track of ALL Waits set lists). Below see pix of me and Dave shortly before the show.
A moment I remember from the show: A guy yells out "Romeo is Bleeding!" (a song title). Waits shoots back, "Yes sir he is!" Then, in an aside to the audience: "My brother-in-law." Then, talking to the guy: "I thought we had an understanding. You agreed, when I gave you the check, that you'd wait in the car until the end of the show."
Who is Waits, you ask? Well, just march out right now and buy Rain Dogs. You'll either love it or hate it; there is nothing in between. And I finally got to see him in concert! Nyaah nyaah nyaah!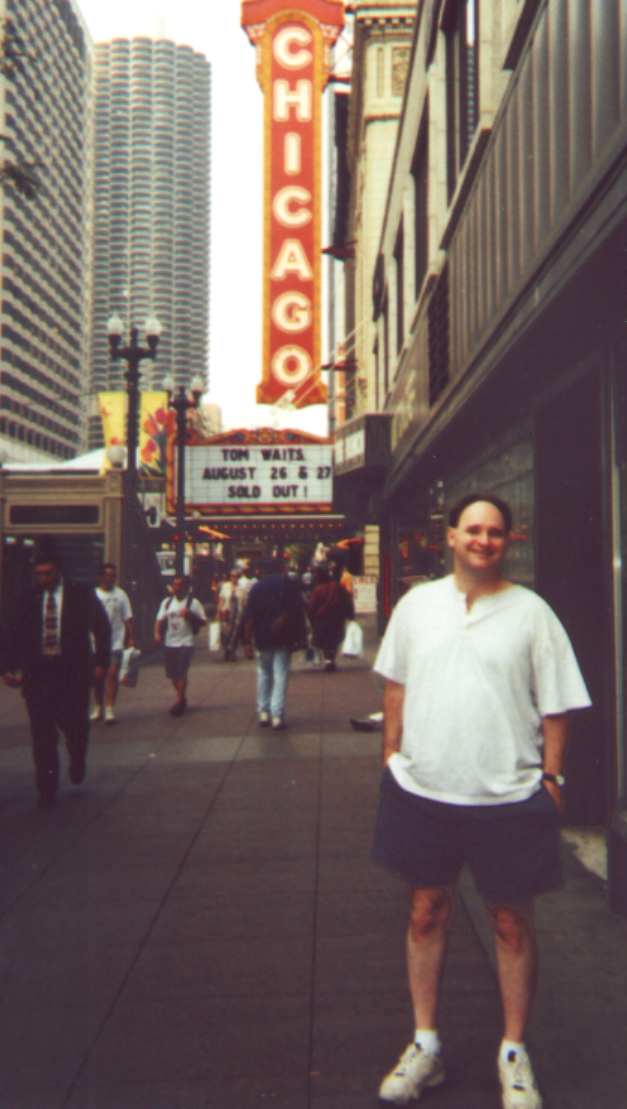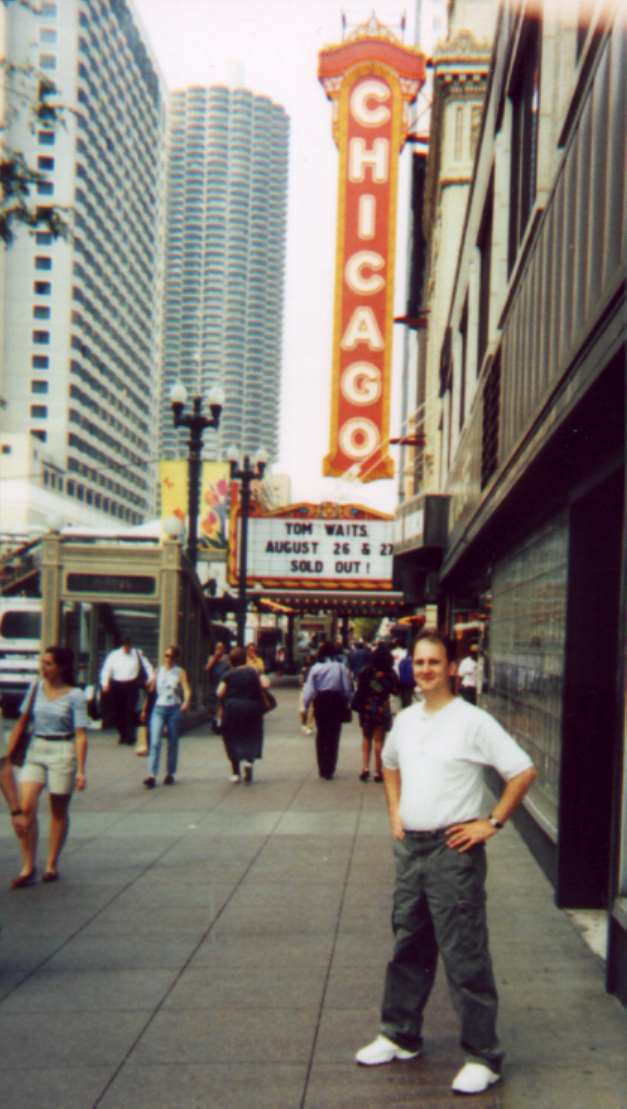 Waits-related articles at Wikipedia.org:
27th August 1999 Chicago Theatre Chicago, Illinois, USA

The Black Rider
Jockey Full Of Bourbon
Jesus Gonna Be Here
Earth Died Screaming
Get Behind The Mule
Straight To The Top
Chocolate Jesus
Hold On
Eyeball Kid

Tango Till They're Sore
Johnsburg, Illinois
The Briar And The Rose
I Can't Wait To Get Off Work
Innocent When You Dream
16 Shells From A 30.6
Shore Leave
Cold Water
Pony

Walking Spanish
Filipino Box Spring Hog
Come On Up To The House
Strange Weather
Goin' Out West
House Where Nobody Lives
Ol' 55
Fish In The Jailhouse
May 5, 2008 - Press conference announcing 2008 tour: